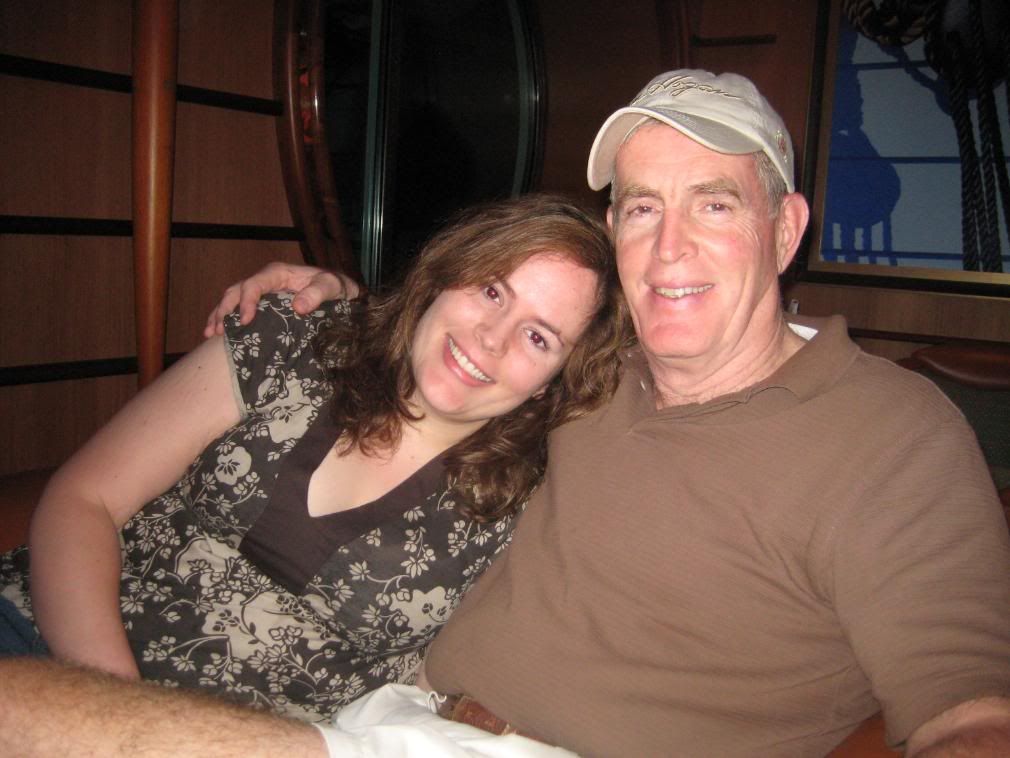 My dad beamed with pride the other day at dinner. "I am down seven pounds over the last five days," he announced, right before eating half a container of onion dip and fifteen servings of potato chips.
I come by my food binging issues honestly. My dad has insane eating habits. I've watched him eat six Skinny Cow ice cream sandwiches, one after the other, barely stopping to breathe. Honestly, I'm surprised he has never accidentally bitten off one of his fingers. He keeps a bag of Peppermint Patties under his pillow and eats them going to bed at night. Incidentally, he has perfect teeth and I am 31 and have several thousand dollars worth of dental work going on in my mouth. Your mom was right- life is not fair.
Anyway, my dad would probably be 600 lbs if it weren't for one thing: he is as vain as all get out. The man has never met a reflective surface that he didn't admire himself in. As a result, he never puts on the extra weight he deserves to be carrying around with him. He weighs himself carefully every day and if the number is up, he immediately stops eating real food and eats nothing but spinach for a week. Then he brags about losing a ridiculous amount of weight in a week and we all make fun of him and he pretends to have hurt feelings. It's a vicious cycle.
Plus he cinches his belt PAINFULLY so he can claim his waist size never goes up. Oh, woe to the man who has three daughters- we know all of his tricks.
Anyway, as the no-diet diet has started to slow down and I realize that yes, if I am going to get back into the swing of things, I'm going to have to put forth a little bit of effort, I find myself contemplating my dad's diet plans and being a little jealous. I don't want to go down the paranoia path of calorie counting and food obsession again, but I admit there's a part of me that still thinks, "Hmmm, if I exercise two hours a day and eat 800 calories, I'll lose 40 lbs by my birthday."
Stinkin' Thinkin'. Thanks, Dad!