Six years ago, my sister Kerry was volunteering at the animal control shelter when she guilted me into getting a dog. Seriously, I was dragged into dog ownership kicking and screaming. I loved our family dog Harvey, who died in 2008 and who I still can't really talk about without crying, but he was more like a person than a dog. I was definitely not a dog person, and when Kerry lead me through rows and rows of barking shelter dogs, a part of me knew I was making a major mistake. I picked Cooper because he was the only dog in the place who didn't bark. We took him home and two years of misery began.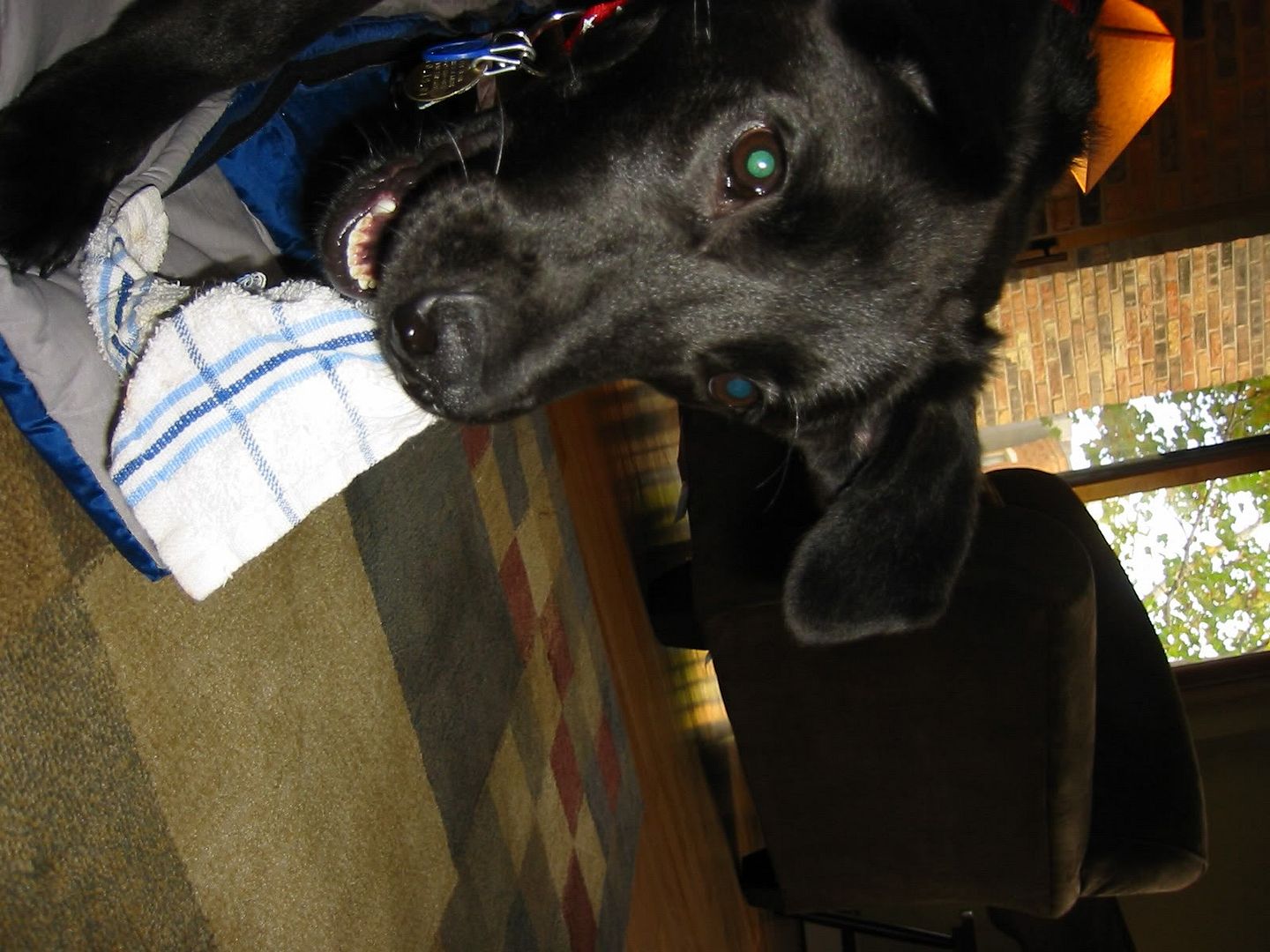 Can you guess what Coop liked to do as a puppy? I'll give you a hint: he destroyed the rug in the picture above, ate a chair at my mom's house, ate half a Christmas tree (ornaments and all) and even occasionally ate a live victim.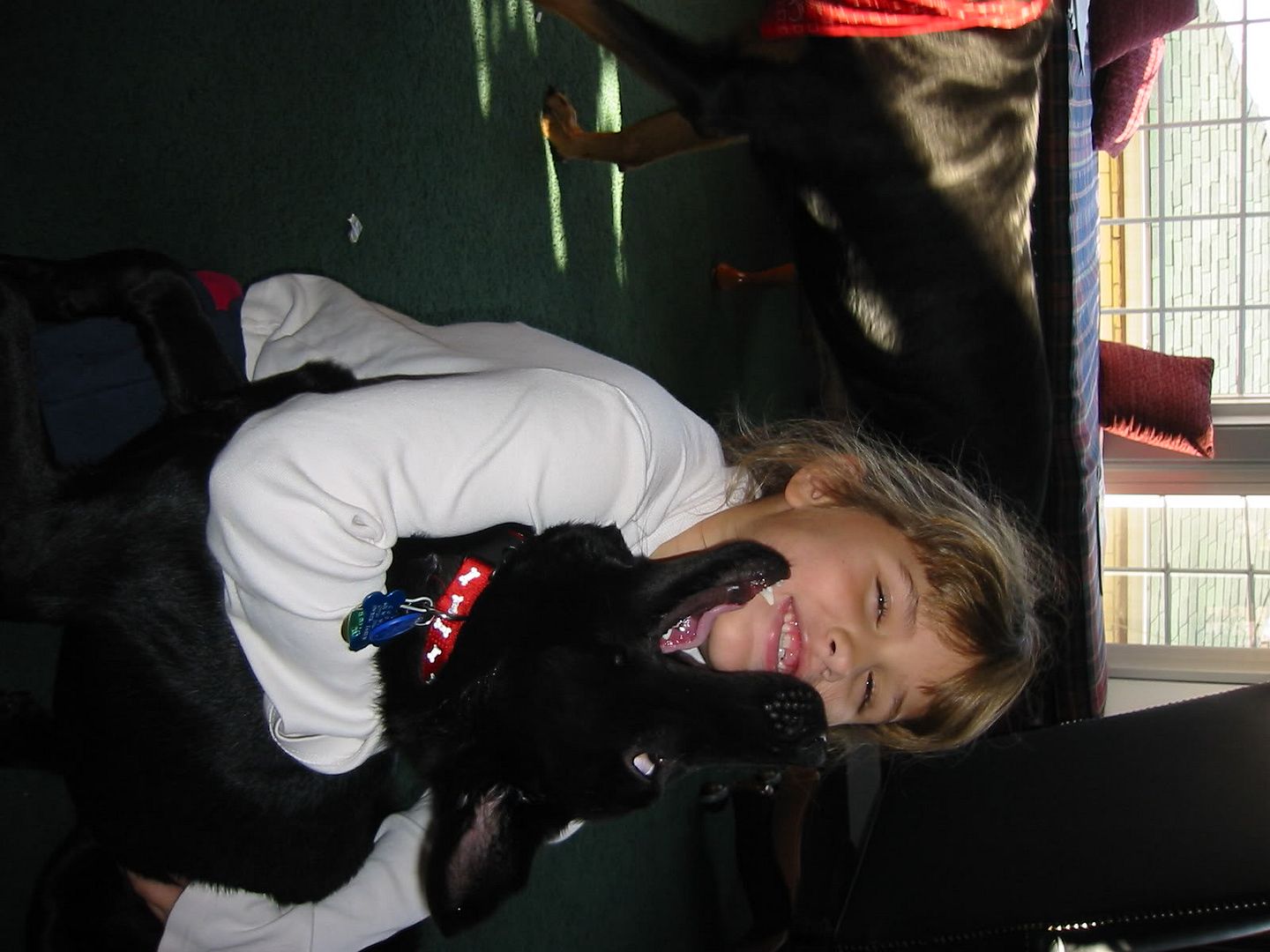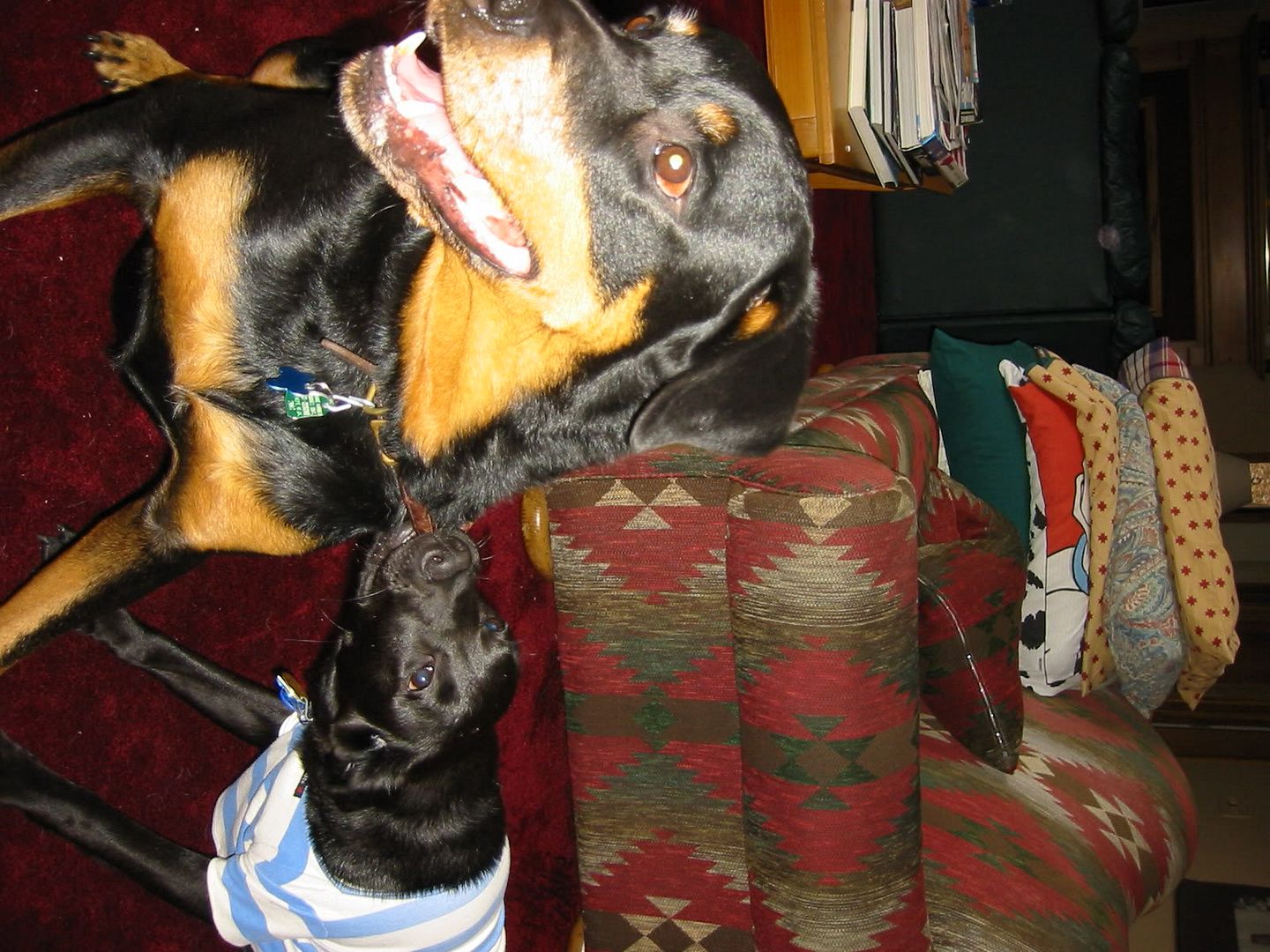 I'm sure you get the point. Having a puppy is NOT fun. They are born cute for a reason, because if they weren't, people would punt them out a window after about two days. That's a conservative estimate.
I have to admit I've become fond of the animal. Today is his seventh birthday. I used to make fun of people who celebrated dog birthdays and now I post pictures of my dog dressed up in a party hat. Life surprises you sometimes.